2 Sizes of Sound Systems Available!

Our Big Rig can support shows with a crowd line up to 1 mile wide and we can push sound a half mile deep into the crowd.
This system also features a 160 square foot production deck on top of the trailer for the Air Boss and Announcer.
Our award winning production team will include a dedicated crew chief with decades of radio, television, and air show production experience!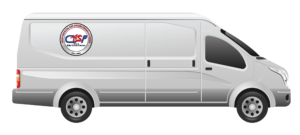 Our Compact Rig is great for small shows that don't have a really deep ramp. If you're ready to move away from the local DJ putting a couple of speakers up at your event this is the cost effective entry into All-Weather Full Range Wide Area Outdoor Event Sound!
You get the same award winning production support and decades of experience that our Big Rig is known for at a lower cost! Air Boss and Announcer platform are not integral to this rig and will be negotiated as needed.
Custom Fireworks Tracks and Audio Production
Announcer/Engineer Talkback
The air show audience expects to be entertained at your air show and entertained at a professional level. If you want to hire someone who will bring you a truck load of speakers and make noise go for it, but if you want to hire a true Air Show Professional Sound & Production Company you need to email Dave and get on the CASP schedule. We have invested in technology that allows our crew to take and give discrete cues to the announcer. Through this talkback system we keep the show tight and the entertainment experience high!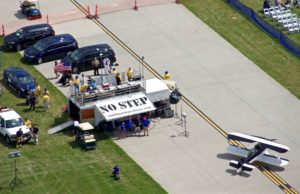 Self Contained & Self Powered
With our whisper quiet inverter generators we can power the sound and production resources while also providing power for the Air Boss Communications Package.
Remote Wireless Speakers
There are times like in this picture of the Cleveland National Air Show that a wireless speaker option has to be employed due to operational issues. Here close to 2,000' of crowd area are covered wirelessly by a pair of Community RSH462 speakers on a scissor lift.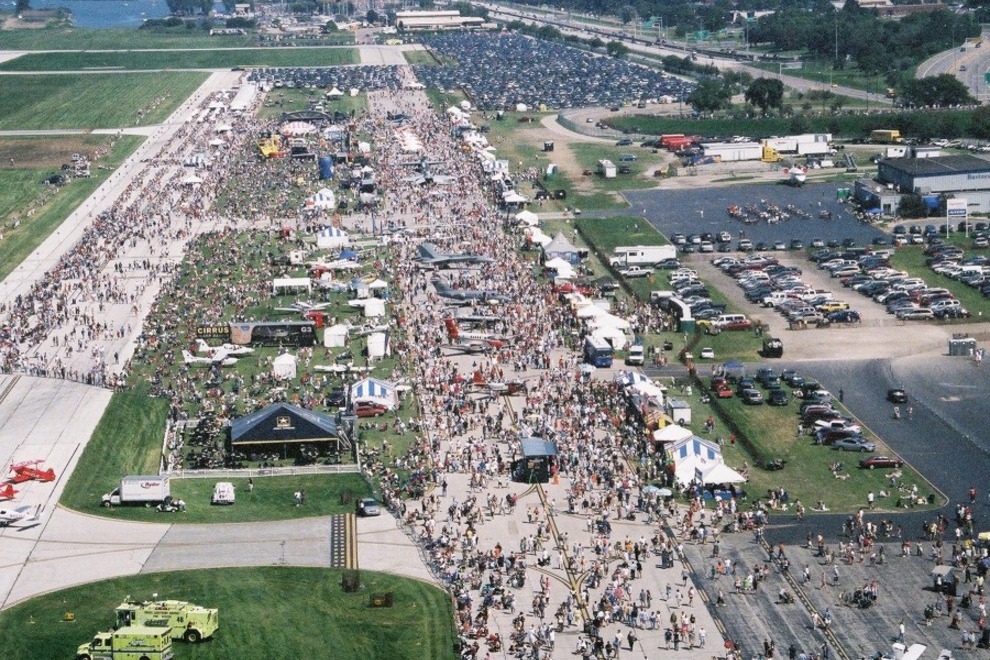 Next Steps...
We should really talk about what your show needs. Click on the button here to send us an email.